Posted by
mrscwiggs

| Posted in Uncategorized | Posted on January 28, 2022
My apologies for such a delayed post, but you will know, it has been a busy one. The children have been reading the Disgusting Sandwich in English and have been improving their writing retelling it, writing instructions and learning to use speech bubbles. In Maths we are continuing to familiarise ourselves with the number system, adding, subtracting, thinking about place value and working within ten and twenty.
During the afternoons we have been planning our allotment, learning to print make, caring for the animals, learning about the geography of the South Downs and thinking about how we keep ourselves safe and happy and ready to learn. Some of this was through regular yoga and mindfulness as well as our fill up fortnight when we offered breakfast. We have also managed to squeeze in some time to play, and our weekly outdoor learning has focussed on wood craft – we have been whittling, splitting logs, building fires and eating marshmallows! In between we have visited the bakery in town, Goodwood Home Farm and Newlands House Gallery. As I said….it's been busy!
Charlie and Lucy enjoyed their s'mores!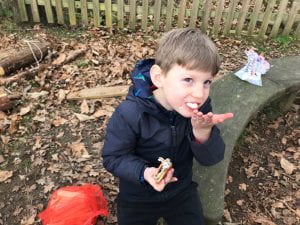 More s'mores!
 Building the fire and toasting.
 Splitting logs using the bill hook.
Working on bonds to ten and twenty.

Mask making in phonics.

Dance with Mr Gwyn                                       Newlands House Gallery.
 Enjoying the sun at Goodwood!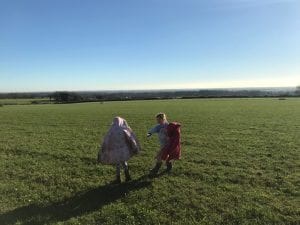 Breakfast time!
                                              Yoga and mindfulness.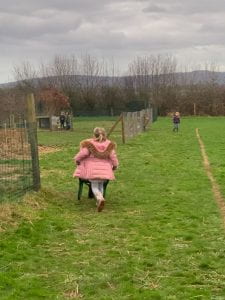 Cali is a barrow pushing pro!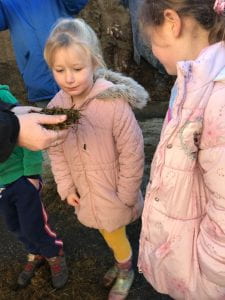 Toasting……and silage inspection!